I looove Pablo Neruda.
Thanks for sharing.
My valiant soul
Hola to you all!
This post is going to be all about my love and respect for the chilean writer Pablo Neruda,a poet-diplomat and a politician.His work is divine,religious for me.The translations are so much intense and intriguing for a poet like me.My inspiration for seeking life,love is inspired from this man.His pen wrote all the mysteries in an artistic way that provokes all the happiness,self-actualization in brevity.Words become holy,if it is him.
I aim to cherish his work till eternity.If you doubt on me,dear readers..see for your own eyes then.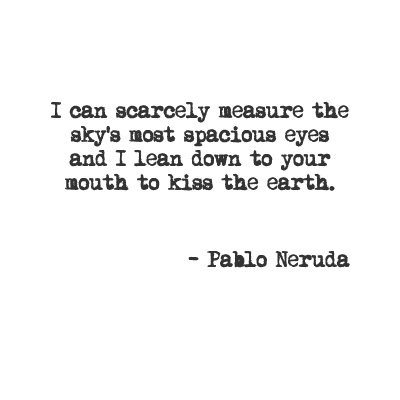 If I could be a trace of his work,I for once I could have a glance for his pen..my entire universe shall be cherished like a candle producing light.
Thankyou Mr.Neruda.You shall be always respected.
---
---